You can use the following link to translate the forum into English
http://translate.google.com/translate?u=http%3A%2F%2Fwww.infinity-game.com%2Fbbs%2F&langpair=zh%7Cen&hl=en&ie=UTF8
(Google online translate)
Remember: when you enter the Verification Code You must back to the original page, otherwise it won't let you in.
1: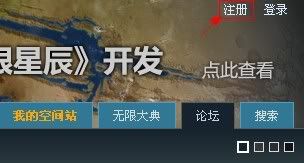 2:


3. Please check your mailbox, and click the link in your mail to activation your account.